Software Packages
DigiFab Systems: Digital Textile Printing Experts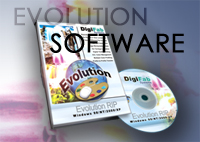 DigiFab's background in the digital printing industry and the years of experience in the software development field, make our products the perfect solution for all your graphic, digital printing, and textile design needs. In our continuing effort to accommodate our design and production partners in the textile, apparel, and graphic industries, DigiFab® Systems strives to ensure CAD to CAM productivity through compatibility.



Our mission will be to support customer needs as they arise, be they for fabric, special fabric treatments, software, custom software, printer drivers, or consumable for the growing number of digital printers.

As pioneers in the digital textile market, with over 17 years of digital printing experience, we are in a unique position to leverage that experience with an arsenal of tools that our customers will not be able to find elsewhere.
LAYOUT, COLOR, AND PRINT YOUR IMAGES AND DESIGNS

State of the art Textile & Graphic RIP.
Textile: Take advantage of the coloring options, quick image manipulations, color profiles, and the step & repeat functions. A pure Textile RIP that grew out of years of experience in the textile industry. Print sample yardage quickly on-the-fly, use step & repeat functions, check colorways of separated images.
Graphics: compatible with most graphic programs, and ready to take care of all of your digital printing needs for illustrations, photography, signage, banners & flags, posters, and more... enjoy some reduced textile functions not available on other RIPs
Read more

SCAN, SEPARATE, DESIGN, REPEAT, AND COLOR YOUR TEXTILE DESIGNS

Evolution Textile Design Software is the complete turnkey solution for all your designing and coloring needs. Create or re-create your repeats & separations, and color them with our advanced color-matching system. Print sample yardage and presentation boards from your computer. No longer you will have to pay for what you don't use. Purchase the full system or buy specific tools for separate stations. Evolution allows you the flexibility to scan in the office, design at home and print anywhere. With Evolution, you will be able to decide where to perform and organize your work.
Read more

SOFTWARE & HARDWARE TO CREATE ICC PROFILES

Introducing the Evolution Profiler Software package, fully compatible with Evolution Design & RIP software packages. Create and manage profiles for your printers and devices within Evolution.
Evolution is fully ICC compliant and therefore compatible with all standard ICC profiles ( icc & icm ). If you already own a profiling software, you can import profiles you created in software packages from companies, such as, X-Rite, Monaco, and Gretag McBeth ( now all under the name X-Rite ).
We also offer X-Rite's profiling devices, such as the i1 Pro, i1 Pro 2, and i1 Pro 3
Evolution Profiler
X-Rite Solutions
And all other X-Rite products